Since the railway line to Edinburgh was built in 1850, North Berwick's golf courses, beaches, cliffs, seabirds, harbour, picturesque town centre, flat countryside and offshore islands have been popular with tourists from Queen Victoria to ex-President Clinton. Even before that, agriculture and fishing were far from the only activities. The rich history of North Berwick involves monarchs, christianity, the castles of Dirleton and Tantallon, and all sorts of other stuff from pirates to witches, lifeboats to lighthouses, golf clubs to aviation.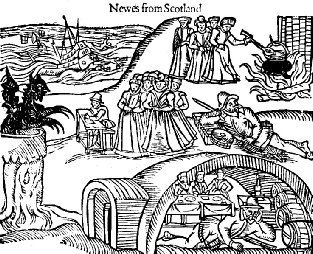 The name North Berwick means North 'barley farmstead' ('bere' in Old English means 'barley' and 'wic' in Old English is 'farmstead'). The word North was applied to distinguish this Berwick from Berwick-upon-Tweed, which throughout the Middle Ages the Scots called South Berwick. It was recorded as Northberwyk in 1250. On the south of North Berwick Law there is evidence of at least eighteen hut circles, rich middens and a field system dating from 2000 years ago.
North Berwick Harbour was built in the 12th century, and for 500 years there was a ferry crossing to Earlsferry, near Elie in Fife. This was popular with pilgrims to St Andrews. This ferry was recently reinstated; during the summer a boat travels between North Berwick and Anstruther in Fife, in homage to the original ferry. Excavations have shown there was activity at the harbour area from as early as the 8th century, while the "Auld Kirk Green" at the harbour was used for gatherings by the accused in the North Berwick Witch Trials. Legend has it that "Satan himself" attended a ritual there in 1590, although it is more likely that Satan was "played" by Francis Stewart Hepburn, 5th Earl of Bothwell. During the 16th century at least 70 people were implicated in the Witch Trials, and the events inspired works such as Burns' "Tam o' Shanter" and "The Thirteenth Member" by Mollie Hunter. One of the most famous Witch trials at North Berwick was of the woman named Agnes Sampson. She was accused of making a potion to make the storms rough as King James VI of Scotland was sailing home from Denmark with his new wife, Anne of Denmark. The trial took place in 1591 and King James was there himself. Sampson was tortured to confess and then burned at the stake, like many other innocent people.
English invaders in the Middle Ages led to the construction of nearby Tantallon Castle, and St Mary's Priory, nunnery, was built at North Berwick. The late 19th century saw North Berwick develop golfing and holiday facilities.